How Long Does It Take To Rank Non-Branded Keywords For A New Website On Google? [SEO Case Study]
In my first post I've quoted the rise and fall of Archie, the first ever search engine launched in 1990. At one point in 1995 Archie was hitting its peak where it was indexing over millions of pages from public FTP servers across the world. Owing to this proven demand on internet based searches, it had inspired the invention of search engine 2.0 – the first qualitative search engine, Rankdex was invented by Robin Li (YanHong) in 1996 when he was working as an software engineer in IDD Information Services. Some little-known facts, Rankdex filed patent application in 1997, but before the patent was granted in 1999 Google managed to materialize this idea on their Google Search Engine invention and launched Google in 1998 that took over the world with 80% search market share ever since. Google had subsequently published the reference of Rankdex in their patent document here.
So the backbone of Google's fundamental success was this qualitative ranking algorithm, that is built on the foundation of using inbound links, a.k.a backlink from trusted sources to measure the quality of a website for ranking purposes. As of 2013 it was reported that Google had indexed over 130 trillion pages across the web, With these sheer amounts of indexed pages we have also learned that less than 1% of Google searchers will click on results that appear from the second page onwards.
"In fact, only 0.63% of Google searchers clicked on something from the second page."  – Backlinko.io, Google organic click-through rate analysis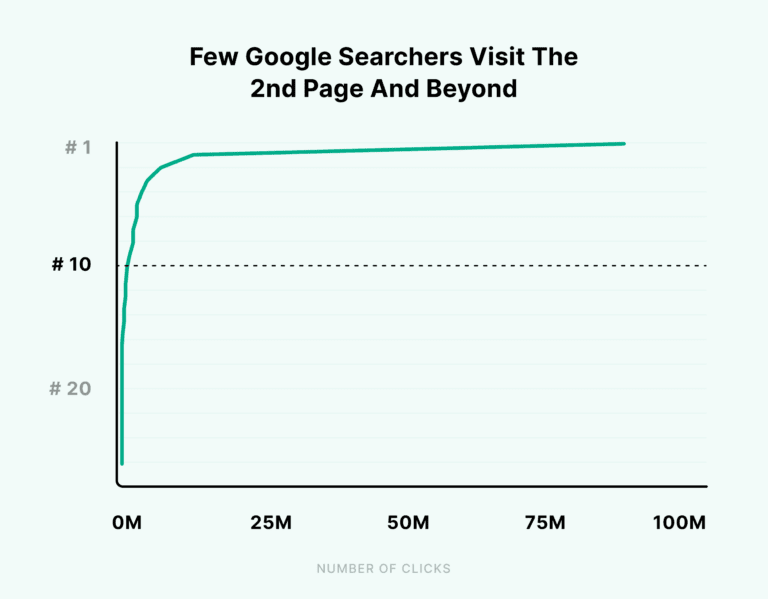 Now the million dollar question that come up intrinsically, of every marketers' quest of achieving online branding success – is how long does it takes for a total brand new website to emerge from the sea of Google search results? Especially when the goal is to rank for the website's non-branded keywords? 
Evidently, the amount of effort and time required to rank for a generic keyword is a total different ball game comparing with the effort to rank for a unique branded keyword. For instance a marketplace for adventure tours & activities – Adventoro's generic keyword is 'adventure tour in Southeast Asia', and for this website to rank on first page for this keyword it will need to compete with over 70 millions search results that are also matching this generic keyword query.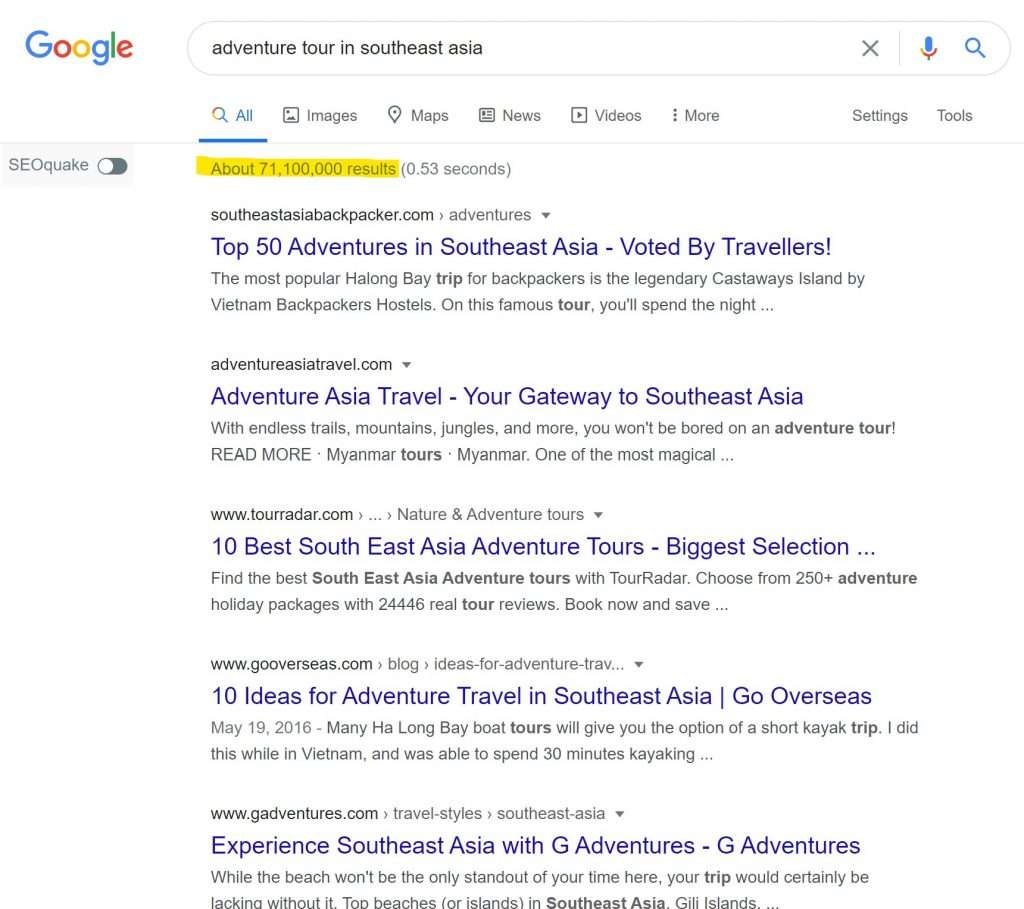 On the other hand for a branded keyword that is uniquely crafted or rather uncommon – for example the brand of the website, it is hands down the top position in ranking when the user search for its branded keyword 'Adventoro'. While there are about 20 thousands search results in competition, the accuracy in keyword match gave the upper-hand for Adventoro domain to rank at the top position.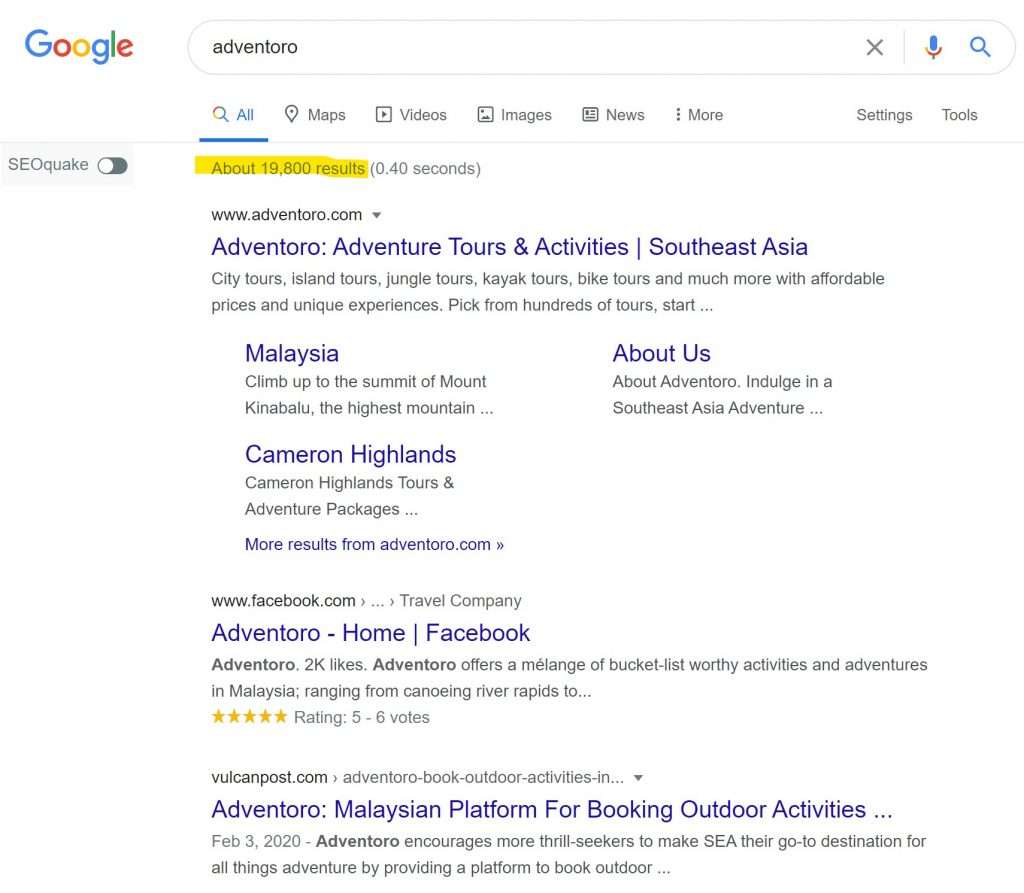 Hence in this case study we will focus primarily on how a brand new website's sitewide non-branded keywords achieved 70% ranking improvements, from the very beginning since the website was launched and follow by the optimization activities that brings direct and indirect rank boosting effect on this brand new website.